Center for Financial Stability
Community Financial Service Programs in Waukesha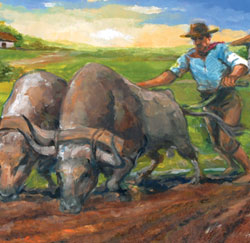 La Casa offers a variety of workforce development and financial services programs through our Center for Financial Stability that provides comprehensive employment training, financial and asset-building services to low-income individuals who are unemployed or underemployed and are seeking economic self-sufficiency. This program model integrates a variety of services all at one convenient location and leverages case managers and program coordinators working collaboratively to assist clients in overcoming multiple barriers to self-sufficiency. Relationships with clients are often long-term – helping them move from poverty/low income to financial stability to flourishing financially and personally.
For general information please call our main office (262) 899-6784.
Financial Stability Initiative
The Financial Stability Initiative is a collaborative of for-profit and nonprofit organizations, led by La Casa, with the goal of assisting families in attaining financial stability and building wealth. The Initiative provides financial literacy and entrepreneurship education and one-on-one employment and financial counseling to eligible individuals and families at no cost. Initiative Coaches work with clients to identify barriers to financial stability, determine specific goals and resources needed to move toward financial freedom, and then establish and implement an action plan to attain their goals. The Financial Stability Initiative provides financial literacy education on topics such as avoiding "risky" financial behaviors and predatory financial services, credit repair, budgeting, and money management, funding a safety net, and asset building (encompassing insurance, home buying, short- and long-term investing, pensions, and estate planning).
Thank you to the United Way in Waukesha County for your generous support. See the impact of this program in this short video about Jose.
Contact Gina Sanchez Juarez at (262) 899-6786 or gsanchez@lacasadeesperanza.org
Reasons You Need Good Credit
How to get and Review Your Free Credit Report
What is Good Credit
Employment Services
Employment Services & Career Counseling through La Casa de Esperanza's Center for Financial Stability provides a full range of employment services and connects well-qualified individuals to local employers. Program services work to improve client employability and promotability.


Job Seekers
Whether you are looking for employment or have a desire to increase employability La Casa offers a variety of services:
skills assessment
career counseling and occupational training
OSHA10 and Forklift training for eligible candidates
assistance in enrollment in English as a Second Language courses
GED/ABE courses, associate degree programs and/or technical diplomas or certificates; financial aid enrollment assistance and scholarship search
resume preparation
interviewing skills development
career planning
La Casa's Employment Program works to cultivate long-term relationships with many employers by assisting them in recruiting, screening, and post-hire skills training.

Employers

Are you looking for a candidate to join your team? We have a pool of job seekers and will work with you to find the right match.
For more information please contact:
Vanessa Arenas, Employment Specialist
(262) 899-6790
varenas@lacasadeesperanza.org
---
Volunteer Income Tax Assistance (VITA)
The VITA program provides free federal and state income tax return preparation and filing for low- to moderate-income families and individuals. Special emphasis is placed on identifying families who are eligible for the Earned Income Tax Credit and helping them take advantage of the credit, which often results in $1,000 or more in refunds. La Casa's VITA program also provides bilingual, culturally competent tax services for the Hispanic/Latino community. The VITA program is made possible through the support of the Greater Milwaukee Foundation and the Internal Revenue Service.

In accordance with federal law and Internal Revenue Service policy, this institution is prohibited from discriminating on the basis of race, color, national origin, sex, age, or disability. To file a complaint of discrimination, write to Operations Director – Civil Rights Division, Internal Revenue Service – Room 2413, 1111 Constitution Avenue NW, Washington DC 20224 or e-mail them at edi.civil.rights.division@irs.gov.
Did you know that volunteering can help your financial stability?
Crystal Monsivais is La Casa de Esperanza's Volunteer Income Tax Assistance (VITA) Site Coordinator. She oversees all the program functions that provide free tax preparation services to Waukesha County and the Metro-Milwaukee area.
Contact (262) 899-6787 or email cmonsivais@lacasadeesperanza.org for more information or to discuss volunteer opportunities.

VITA Volunteer Positions

Volunteer Tax Preparer Job Description

VITA Intake Screener Job Description

Bi-lingual Interpreter VITA

VITA Volunteer Application