Early Head Start Program
Now Accepting Applications!
Early Head Start provides early, continuous, intensive, and comprehensive child development and family support services to low-income infants and toddlers and their families, and pregnant women and their families.
The Goals of Early Head Start
To provide safe and developmentally enriching caregiving which promotes the physical, cognitive, social and emotional development of infants and toddlers, and prepares them for future growth and development;
To support parents, both mothers and fathers, in their role as primary caregivers and teachers of their children, and families in meeting personal goals and achieving self sufficiency across a wide variety of domains;
To mobilize communities to provide the resources and environment necessary to ensure a comprehensive, integrated array of services and support for families;
To ensure the provision of high quality responsive services to family through the development of trained, and caring staff.
Center Based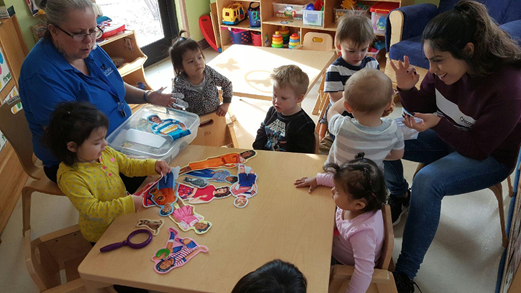 Monday – Friday 8:30am to 2:30
We provide free childcare and education including:
Nutrition
Social Time
Health
Disabilities Services
Home Based
Once a week visits in home
Qualified Home Visitors
Curriculum Based—Parents as Teachers Curriculum
Socializations 2x per month. Family Fun Activities
For more information or to schedule an appointment to apply, contact:
Mary Beth Carrasquillo (Maggie)
262-832-1575
410 Arcadian Ave.
Waukesha, WI 53186
mcarrasquillo@lacasadeesperanza.org
Early Head Start Annual Report