Educational Programs
La Casa De Esperanza Early Childhood Education Center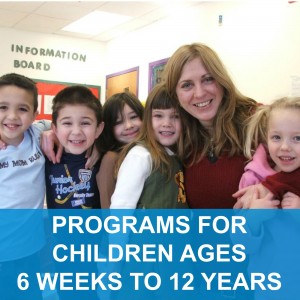 La Casa de Esperanza provides high-quality Early Educational services to the Waukesha community. At the Early Education Center, we understand that each child is an individual with abilities to be strengthened and needs to be met for overall development. Children are welcome regardless of race, ethnic background, economic status or language spoken. In fact, diversity is embraced as a unique aspect of who we are and the special melody we create together in the world. At the Early Education Center, we believe in creating an environment where every child has the opportunity to develop the knowledge, skills, reasoning ability, creativity and independence needed for positive personal growth and success in the education system. Our caring, experienced and qualified faculty provide programs for children from 6 weeks to 12 years. The Early Education Center is a full-service ECE Center and we are proud to offer a variety of programs to meet the community's needs including:
First and second-shift Early Childhood Education (Monday – Friday from 6:00 a.m. until 7 p.m.)
After school programs, including transportation to-and-from, selected Waukesha Public schools
Art, music and computer instruction
Daily curriculum activities in both Spanish and English
Nutritious meals and snacks included
Tutoring and homework help
Recreational and educational field trips
Indoor and outdoor large motor space
School break vacation camps
Exciting summer programs for school-age children
Enrollment
Interested in becoming a part of the La Casa family? For more information please fill out the inquiry form below. Ready to enroll? Come see us at 410 Arcadian Ave in Waukesha, WI.