Educational Programs
La Casa De Esperanza Early Childhood Education Program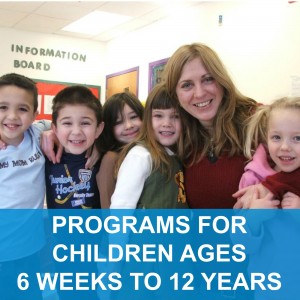 What is La Casa de Esperanza Early Childhood and School Age Program?
La Casa de Esperanza provides high-quality, dual language, Early Childhood Education and School Age Center services to the Waukesha community. Our center is 5 star rated and nationally accredited. (Learn more below on what that means.) We understand that each child is an individual with abilities to be strengthened and needs to be met for overall development. Children are welcome regardless of race, ethnic background, economic status or language spoken. In fact, diversity is embraced as a unique aspect of who we are and the special melody we create together in the world.
What does La Casa believe in?
We believe in creating an environment where every child has the opportunity to develop the knowledge, skills, reasoning ability, creativity and independence needed for positive personal growth and success in the education system. Our caring, experienced and qualified faculty provide programs for children from 6 weeks to 12 years.
What does La Casa offer?
La Casa de Esperanza is a full-service ECE Center and we are proud to offer a variety of programs to meet the community's needs including:
Open Monday – Friday from 6:00 a.m. until 7 p.m.
Dual Language Curriculum
Early Head Start
Before and After school programs, including transportation to-and-from several Waukesha Public schools
Healthy Meals: breakfast, lunch, afternoon snack and evening snack included at no extra cost
Clean Facilities
Tutoring and homework help
Recreational and educational field trips
Indoor and outdoor large motor space
School break vacation camps
Exciting summer programs for school-age children
What curriculum does La Casa use?
All of our early childhood classrooms teach dual language, using the research based and best practices of "The Creative Curriculum" ®. Using this curriculum helps our teachers to create a high-quality learning environment, that enables every child to become creative, confident thinker.
What does a 5-star rating mean?
La Casa de Esperanza has earned a 5-star rating from Youngstar, Wisconsin's childcare rating and improvement system. We participate in an evaluation process which measures quality of care by several factors including:
Teacher education and training
The learning environment and curriculum
The provider's professional and business practice
The children's health and well-being
Our 5-star rating indicates that we provide the highest quality of care for your children. To learn more visit https://dcf.wisconsin.gov/youngstar.
What does it mean to be Nationally Accredited?
La Casa de Esperanza is also Nationally Accredited through the National Accreditation Commission. To achieve accreditation a program must show evidence of meeting high standards (above and beyond state licensing requirements) in 5 program areas:
Administration practices
Family engagement
Health and safety
Curriculum
Interactions between teachers and children
To learn more visit https://www.earlylearningleaders.org/.
Enrollment
Interested in becoming a part of the La Casa family? For more information please fill out the inquiry form below. Ready to enroll? Come see us at 410 Arcadian Ave in Waukesha, WI.