VITA Tax Assistance
Tax Preparation Services
Welcome to La Casa's VITA program. To set up your free tax appointment click here or hover your cell phone camera over the "scan code."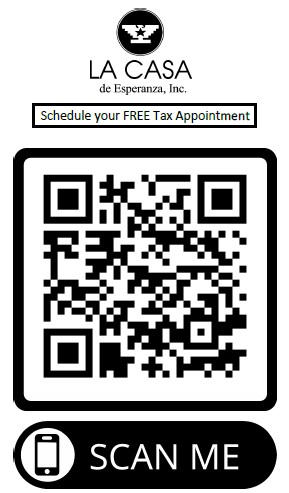 To prepare taxes on your own using Self Virtual Tax Prep please visit: https://www.myfreetaxes.com/

The VITA program provides free federal and state income tax return preparation and filing for low- to moderate-income families and individuals. Special emphasis is placed on identifying families who are eligible for the Earned Income Tax Credit and helping them take advantage of the credit, which often results in $1,000 or more in refunds. La Casa's VITA program also provides bilingual, culturally competent tax services for the Hispanic/Latino community. The VITA program is made possible through the support of the United Way of Greater Milwaukee Foundation & Waukesha County and the Internal Revenue Service.


In accordance with federal law and Internal Revenue Service policy, this institution is prohibited from discriminating on the basis of race, color, national origin, sex, age, or disability. To file a complaint of discrimination, write to Operations Director – Civil Rights Division, Internal Revenue Service – Room 2413, 1111 Constitution Avenue NW, Washington DC 20224 or e-mail them at here
Did you know that volunteering can help your financial stability?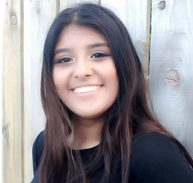 Alicia Meraz, Lead VITA Site Coordinator, oversees all the program functions that provide free tax preparation services to Waukesha County and the Metro-Milwaukee area.
Contact (262) 899-6789 or email ameraz@lacasadeesperanza.org for more information or to discuss volunteer opportunities.

VITA Volunteer Opportunities

Volunteer Tax Preparer Job Description

VITA Intake Screener Job Description

Bi-lingual Interpreter VITA

VITA Volunteer Application