La Casa de Esperanza Staff Listing
---
---
Patrick Larkin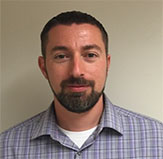 Vice President of Weatherization
Patrick has over 15 years' experience in the energy efficiency industry. All 15 years have been dedicated at non-profit and government agencies, most recently working as a Lead Program and Policy Analyst for the Department of Administration – Division of Energy, Housing and Community Resources. Patrick began his career in the field completing weatherization work and his position responsibilities during that time have included conducting energy audits, state weatherization trainings, technical assistance, quality assurance, utility management, Department of Energy evaluations, and presenting at national conferences. He has contributed to energy efficiency programs and weatherization studies in Missouri, Indiana, Michigan, Illinois, and Wisconsin.
---
Ailec González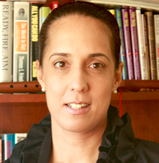 Vice President of Finance
Ailec González is the Vice President of Finance for La Casa de Esperanza. With fourteen years of experience in the nonprofit sector and 21 years of accounting experience, Ailec's primary responsibility as VP of Finance is the overall financial and administrative management of $16 million annual budget of the organization.
---
Laurel Andersen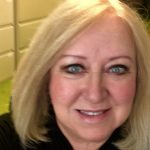 Director of Human Resources
My original direction when I attended Luther College in Decorah, Iowa, was to be a voice major and sing professionally or teach music but I changed direction after attending Prospect Hall, a two-year private secretarial college for girls.
It was the training I received at Prospect Hall that got me a job, sight-unseen, at Coca-Cola UK/Europe in London working for the Sales Director and eventually as Executive Assistant to the Managing Director. A move to Toronto, Canada put me back in the Sales and Marketing Department and gave me yet another perspective on learning about personal interaction with people in a different culture.
After several years at a large advertising agency where I was the Executive Assistant to the President and Executive Vice President of the agency as well as the H.R. Director and supervisor of the entire secretarial pool, I decided to start my own home business so that I could spend more time with my children. I worked as a legal headhunter for the next six years and now am pleased to be Director of Human Resources at La Casa where all of our staff members are my clients. It's a privilege to be part of an agency that truly serves the community for the betterment of our society.
---
Gina Sanchez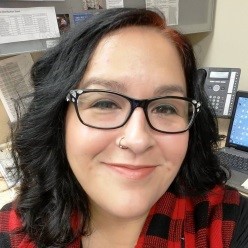 Director of Center for Financial Stability
Gina M. Sanchez Juarez started La Casa de Esperanza in 2008 and headed the Financial Stability Initiative of United Way of Greater Milwaukee & Waukesha County. She holds 6 certifications by NeighborWorks America's Center for Homeownership Education and Counseling in the areas of; Financial Capability, Pre-Purchase Homeownership Education, Post-Purchase Homeownership Education, Homeownership Counseling, Foreclosure Intervention, Default Counseling, Homeownership Education, Counseling for Program Managers and Executive Directors. She is also an Advanced IRS Certified Tax Preparer, State of WI Licensed Title Examiner and Notary. Gina serves as a Commissioner for the Waukesha Housing Authority and has served on many boards and councils that focus on serving the needs of hardworking families and individuals in the Greater Milwaukee Area.
She has been awarded; 2009 UMOS Hispanic Woman of the Year, 2009 Prevent Child Abuse of America Award, Parents Place Award of Waukesha for work in strengthening families, a Congressional Award and received a City of Waukesha proclamation for "Gina Sanchez Day".
---
---
Cindy Retzack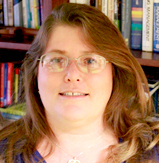 Senior Housing Specialist
Cindy has been managing Apartments for over 26 years. She and her husband were the Resident Managers in a complex of over 100 units in Menomonee Falls for over 6 ½ years & they also were the Resident Managers in another complex in the Town of Brookfield of 128 units for 6 ½ years.
---
---
Carmen de la Paz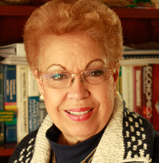 Public Relations
Carmen moved to Waukesha in 1967 after receiving her degree from the University of Puerto Rico in Rio Piedras, Puerto Rico with a Bachelor's Degree in Education. Carmen began her career at La Casa in 1971 as a teacher's aide in La Escuelita. Later, Carmen was promoted to Lead Teacher and then to Parent Coordinator. She now serves as the Public Relations for La Casa De Esperanza
---
Mary Hamkins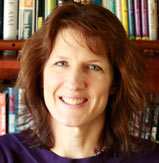 Senior Accountant/Internal Auditor
Mary is responsible for keeping and verifying accurate records and for performing a variety of accounting and other financial functions. Mary has a Bachelor of Science degree in Accounting from the University of Dayton and also has her CPA license. She is a senior Accountant and Internal Auditor for La Casa De Esperanza.
---
Maria del Pilar Wadina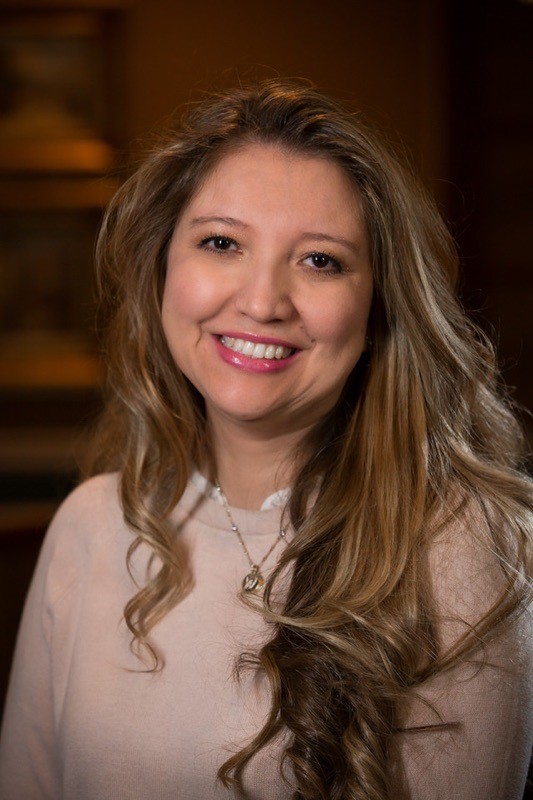 VP of Community Engagement
Maria joined the team of La Casa in October of 2020. Having served on the Board of Directors of La Casa for the last four years made this new role a natural transition. Her passion for the work that La Casa does for the Waukesha community is evident. Being an immigrant herself, she relates to many of the hardships that people in our community face every day. Maria continues to serve as Chair of the La Casa Charter School Education Committee. She holds a bachelor's degree from Alverno College.
---
Mildred Starks
Director of Children's Education Programs
Mildred Starks has a Bachelor of Science degree in Human Services Management from Cardinal Stritch University and also obtained a Master of Education degree in Curriculum and Instruction from Concordia University. With over 20 years of experience in Early Childhood Education, her educational focus involves early language and literacy acquisition in relationship to social-emotional learning. Additionally, she has provided consulting and professional development for Early Childhood Programs within southeastern Wisconsin. Mildred resides in Milwaukee, Wisconsin with her husband and one of her three children.
---