Anniversary Celebration 2019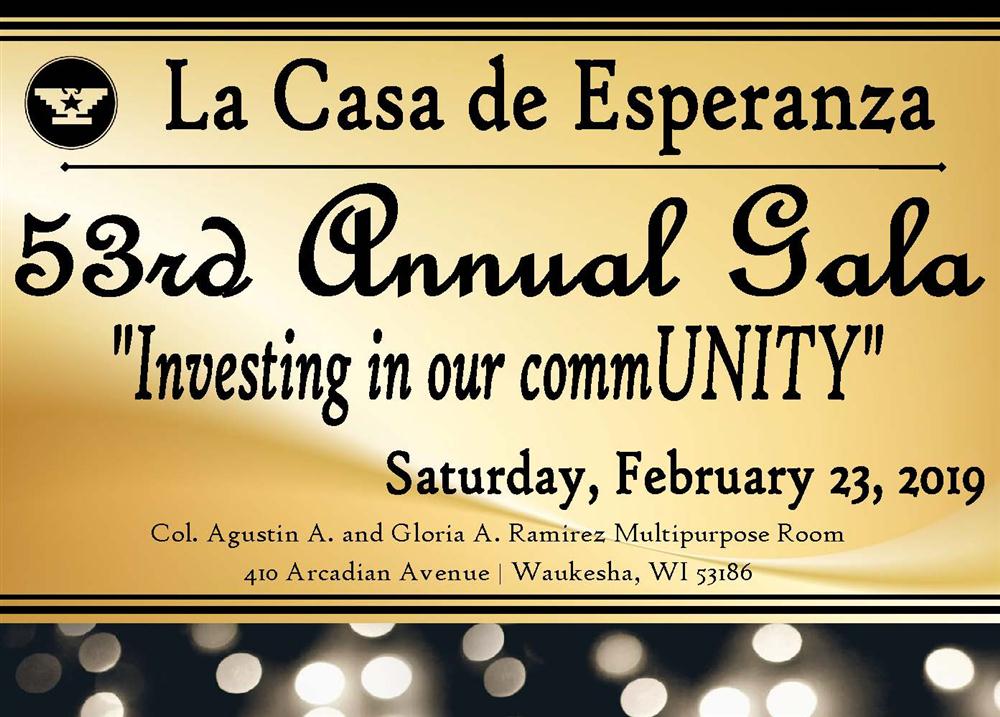 On Saturday, February 23rd La Casa de Esperanza Inc., a community-based organization, celebrated 53 years of growth and service in the Waukesha area at its Annual Gala. Over 400 prominent business professionals, government officials, and community leaders who are dedicated to ensuring the success of La Casa's future attended this annual dinner.
The theme for the evening was "Investing in our commUNITY" and was dedicated to supporting the dreams of the children La Casa de Esperanza serves. La Casa is known throughout Waukesha County as the premier provider of bilingual, culturally competent human services that provides opportunities to transform the lives and futures of low income individuals and families through comprehensive and complimentary programs. Annually, La Casa provides hope, help, and opportunity to more than 20,000 people of all races and ethnicities by building bridges to self-sufficiency.
The program featured a presentation of colors from St. John's Military Academy, Legacy Award recipient to Mr. Tony and Mrs. Andrea Bryant, and our Esperanza Award awarded Mr. Elliot Hernandez who is be recognized for fulfilling La Casa's mission of self-sufficiency. The evening also included a special performance from the La Casa de Esperanza Charter School scholars, and a silent and live auction that raised $143,357 after expenses with all proceeds benefiting the La Casa de Esperanza Charter School.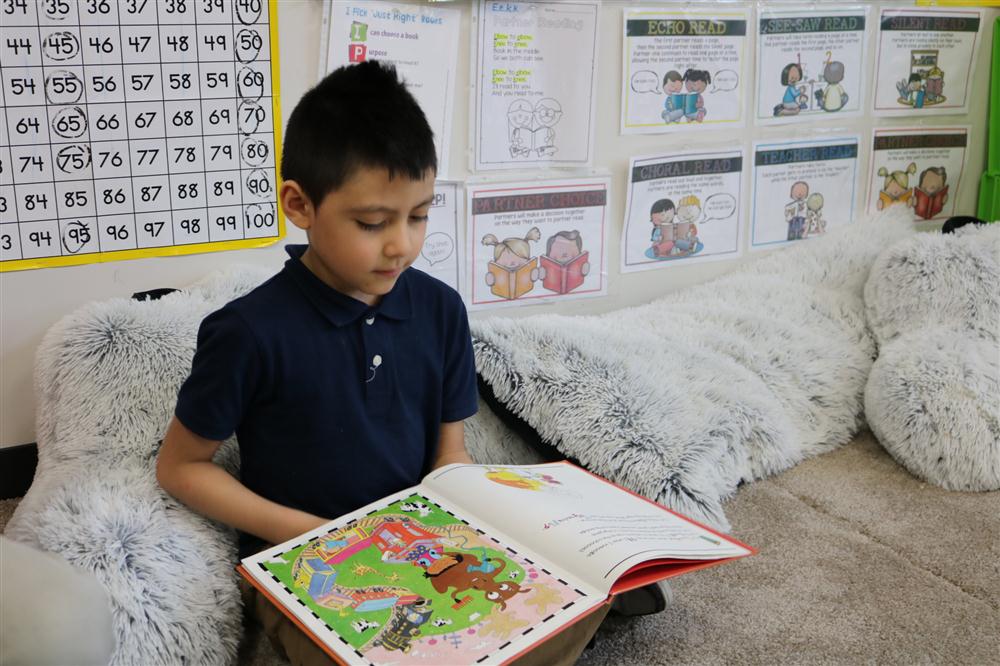 Mr. Tony and Mrs. Andrea Bryant continue to support the children's programs at La Casa and challenge the community to a

$10,000 match

to help build a library for the scholars in the Charter School. As we all know, libraries develop strong readers and writers. The value of reading is a critical moment for positive transformation in education and can be a turning point for the role of reading in children's lives. Statistically these benefits are greater among minority students, economically disadvantaged students, and students with disabilities. With that in mind a new library can be one key component to closing the educational achievement gap.
We greatly appreciate everyone who has given. We also encourage those who are considering a first-time gift or an additional gift, to call or visit us to see first-hand what your contribution is allowing us to accomplish. Every dollar that is raised will be used to meet the challenge. The goal must be met this challenge by May 5th. Donations can be made online through PayPal or mailed to La Casa de Esperanza 410 Arcadian Ave. Waukesha, WI 53186. Or through the Go Fund me page at www.gofundme.com/la-casa-de-esperanza-library.

Pay Online
You don't need a PayPal account to make a payment - just click below.