Anniversary Celebration 2018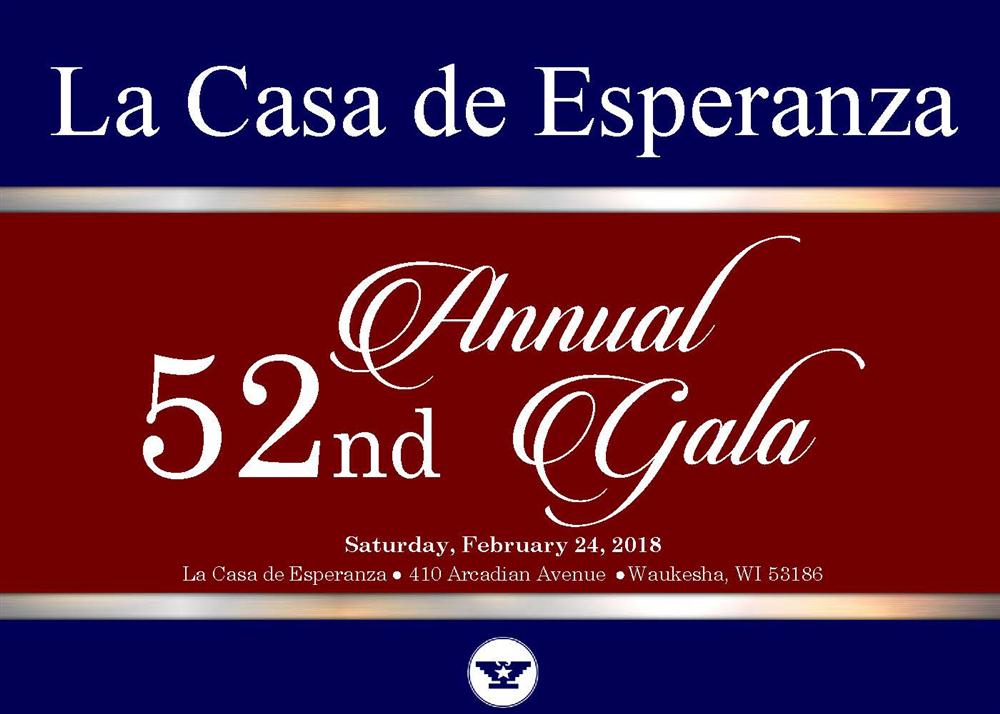 As Waukesha County's largest social service agency, La Casa de Esperanza annually provides programs and services to over 20,000 low-income families and individuals. La Casa de Esperanza's mission, to provide opportunities to achieve full social and economic participation in society, with an emphasis on the Hispanic population, focuses on the importance of preparing families and individuals to be self-sufficient in both their personal and professional lives.
La Casa de Esperanza, Inc celebrated its 52nd Anniversary of serving our community on Saturday, February 24, 2018 for its Anniversary Celebration. This event was held at La Casa's Community Center in the Col. Agustin A. and Gloria A. Ramirez Multipurpose Room. We commemorated our anniversary with a special dinner, silent auction, and program that includes an awards ceremony and exciting announcements. Over 200 prominent business people and community leaders who are dedicated to ensuring the success of La Casa's future attended the Annual Dinner.
La Casa has been honored to have all of the support and friendships over the years. Without the generous support, we would not be able to do our work helping to make Waukesha a stronger and healthier community.
If you are interested in becoming a table sponsor for next year, contact Samantha Bely at 262-832-1525 or at sbely@lacasadeesperanza.org.

Pay Online
You don't need a PayPal account to make a payment - just click below.